Company headquarters in the industrial area -Bretten-Gölshausen with "shop" in the main building.
It started with a vision!
Controlling models safely over a long radio link was still a dream in the 50s.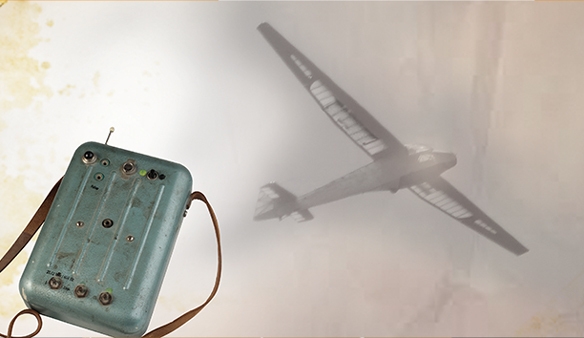 MULTIPLEX was there from the very beginning!
On 1 May 1958 Siegfried Kussmaul founded the company S. Kussmaul Ing. Kleingerätebau, Eutingerstraße 2 in Niefern, Baden Württemberg. He developed and produced components for RC radio controls, single and multi-channel "tip-tip" radio controls and modelling accessories on a part-time basis. In 1963, Dipl.-Ing. Helmut Schenk joined Siegfried Kussmaul and took care of the development of RC remote controls and RC model aircraft. After an outstanding 3rd place in the 2nd world championship in the RC-1 model flying class by Kurt Bauerheim in Corsica in 1967, with a remote control from Niefern, Siegfried Kussmaul decides to found the company MULTIPLEX Elektronische Steuerungen, Modellbau.
1958
1975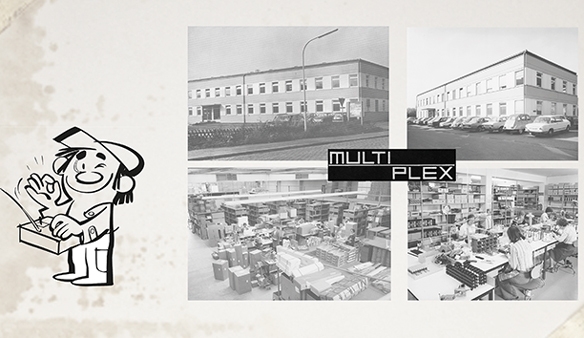 Company headquarters in Niefern (near Pforzheim) and LOGO in the 70s
The construction kits made mainly of wood and GRP in the 70s and 80s were followed by ready-made models made of high-tech particle foam (ELAPOR®). Today MULTIPLEX is the market leader in this segment.
HiTEC/MULTIPLEX headquarters in South Korea, USA, China, Japan and the Philippines
MULTIPLEX has been part of the South Korean HiTEC Group since 2002. HiTEC has been a producer of components for the RC model sports market since 1973. Through the merger of the two brands and the resulting synergy effect, HiTEC/MULTIPLEX has developed into one of the world's leading manufacturers of model sporting goods. Subsidiaries are located in Germany, South Korea, Japan, the Philippines, China and the USA.
2002
2007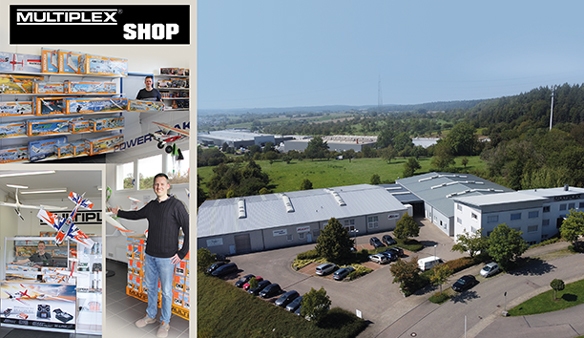 Company headquarters in the industrial area of Bretten-Gölshausen with "shop" in the main building
In 2007, MULTIPLEX moved from Niefern to its own company premises in Bretten-Gölshausen, where it currently employs around 50 people. In addition to the "usual departments" of a medium-sized company, you will also find a shop where you can buy directly. There is always a bargain to be found! You can find the current opening hours under
CONTACT
.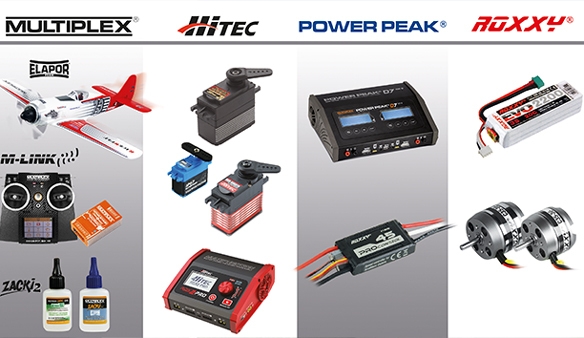 Our brand world
In 2015 MULTIPLEX took over the brands Roxxy and PowerPeak and thus expanded the range with brushless motors, controllers and charging technology. Together with the brands or product lines already firmly established in the market, such as our M-LINK RC systems, HiTEC servos, or Zacki in the accessories area, you will now find almost everything you need for your beautiful hobby!
2015
2019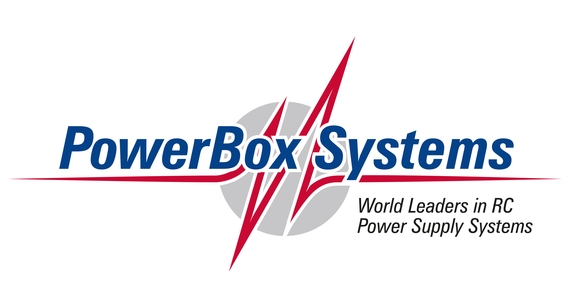 Partnerschaft Powerbox-Systems
Since 2019, we have had an intensive partnership with the German "premium manufacturer" Powerbox-Systems. Developing high-quality radio remote controls in the high-end class and bringing them to market is a very costly and time-consuming task. So what could be more obvious than for two well-known RC manufacturers with the same intuition and the same product philosophy to join forces in order to exploit synergy effects?

PowerBox-Systems and MULTIPLEX are committed to:

• highest quality
• Made in Germany
• Service
• Customer proximity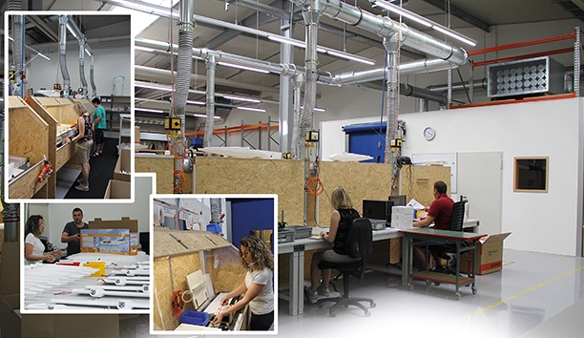 MADE IN GERMANY
Since 2021, the new RR model production at MULTIPLEX has been running at full speed. The models "made by MPX" stand for the highest standards of quality and workmanship. Due to the constantly growing model range and the high demand for RR models, MULTIPLEX decided to supplement the existing production capacities at suppliers in Germany and abroad with its own production.

MULTIPLEX has deliberately chosen to manufacture in Germany in order to be able to react more flexibly to market fluctuations.

"In addition to the quality seal "made in Germany", we also want to make a contribution to sustainability and climate protection here by creating local jobs and shortening transport routes. Our employees are highly motivated and assemble the models with a lot of enthusiasm, which leads to a high quality standard".
"Now we can react flexibly during final assembly. The fire at a supplier, the Corona pandemic and other delivery bottlenecks caused us a lot of trouble last year. Especially for the RR models, this led to longer waiting times for our customers," says Thomas Freyer (CEO).
2021
2021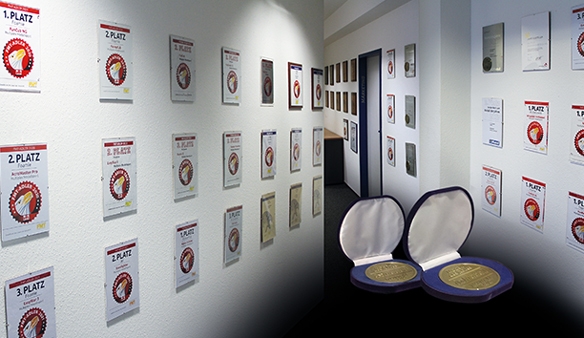 Hall of Fame
Development here in Germany and large parts of the production of MULTIPLEX products also here in Germany have made the now over 60 years of success possible. Proof of this success is the many positive feedbacks from our customers, dealers and not least the many awards MULTIPLEX has received over the years. Many thanks at this point!

A little ;-) - no very proud MULTIPLEX is of the "Hall of Fame" actually just a hallway, but peppered with awards from the model sports trade press.
Many successful model sportsmen and users from the industry trust in quality "Made by MULTIPLEX"! Sustainability is reliability, functionality and durability. These characteristics have been the main features of MULTIPLEX products for years. Even "older" RC units from the 90's still fetch good prices on the second-hand market today - what better proof could there be of the high value retention of MULTIPLEX products?

We hope you enjoy our models, RC systems and accessories!
Your MULTIPLEX team