Chronology of milestones in the RC and model sector
RC
Foundation of the company S. Kußmaul, which later became MULTIPLEX. Production of components for radio remote controls (e.g. for the Engel company from Knittlingen). Soon the first own single and multi-channel tipping radio controls followed. For the first MULTIPLEX remote control, a bread tin served as the "housing"!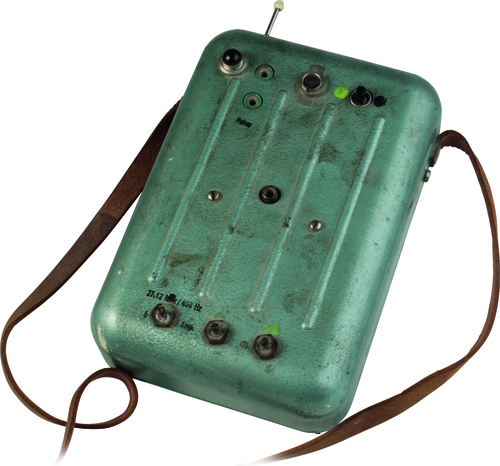 Presentation of the MULTIPLEX 10, a proportional radio remote control that worked on the basis of the "Vielton" technology.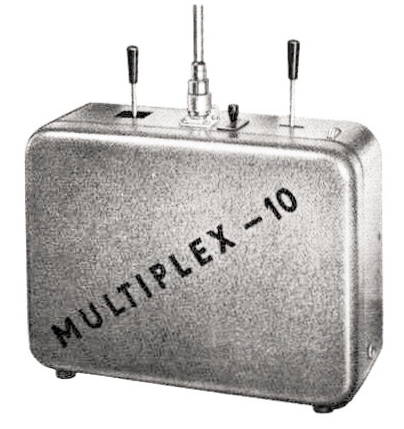 With a prototype of the 101, Kurt Bauerheim achieved a remarkable 3rd place in the RC 1 class world championship in Corsica.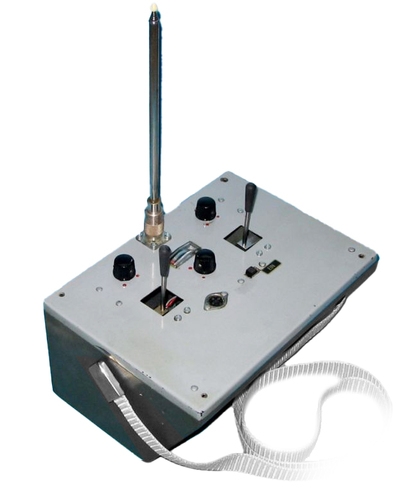 Presentation of the MULTIPLEX 101. It was the first radio control system in the typical belly transmitter shape to be mass-produced in Germany and which worked according to the so-called PPM system (Pulse-Position-Modulation).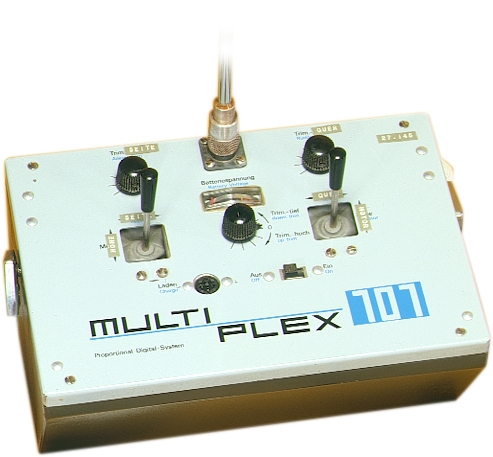 Presentation of the Digitron series with versions of 2- 6 channel remote controls. Reliable and durable, in use for many years on many sites at the time.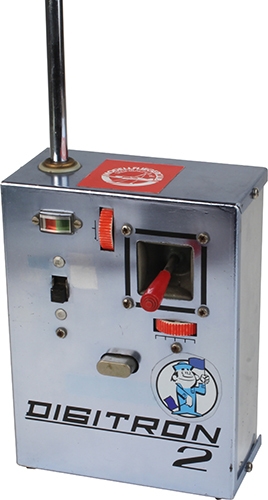 Presentation of the legendary MULTIPLEX ROYAL. A benchmark in remote control technology at the time. Special features:
Hand-held and console transmitter in a material mix of plastic and metal.
Design icon Compact construction
First teacher/student system (patented)
Presentation of the MULTIPLEX ROYAL 5+2 in FM technology. First MPX remote control with FM technology.
Special feature were 20 different channels in 35 MHz, thanks to the narrow band technology (10 kHz channel spacing).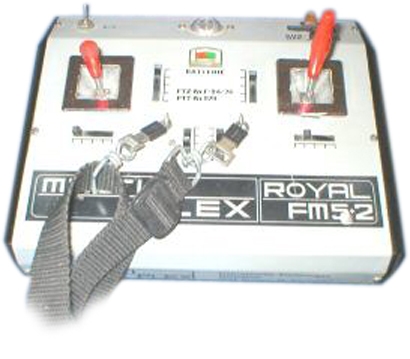 Presentation of the MULTIPLEX Professional in FM narrow-band technology.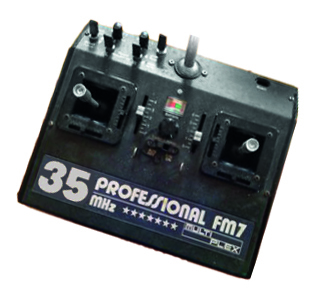 Presentation of the MULTIPLEX-Professional 434 MHz. First UHF system with interchangeable crystals.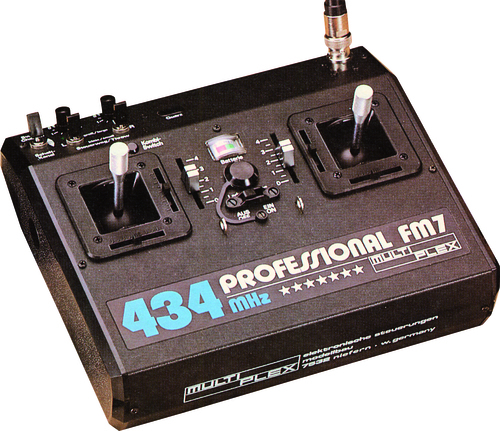 Presentation of the MULTIPLEX Europa-Sport. Start into the expansion technology.
Special feature:
Expandable via modular technology, e.g. from 2-channel to 6-channel system.
Housing in all-plastic construction.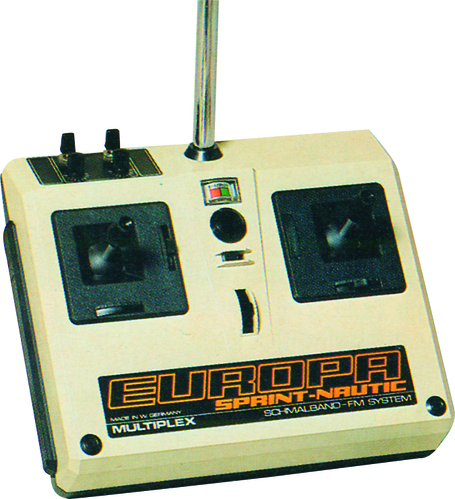 Presentation of the MULTIPLEX PROFI 2000; first cassette system, highest
highest level of technology at that time.
Special features:
Optional "automatic crash" (aerobatics module).
Optional rev counter
Optional hand rest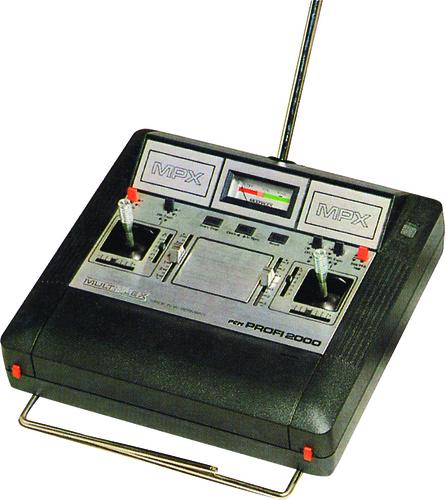 Presentation of the MULTIPLEX ROYAL mc, trend-setting microcomputer system in PPM/PCM technology.
Special features:
Endless model memory through storage in "soft modules".
Various setting templates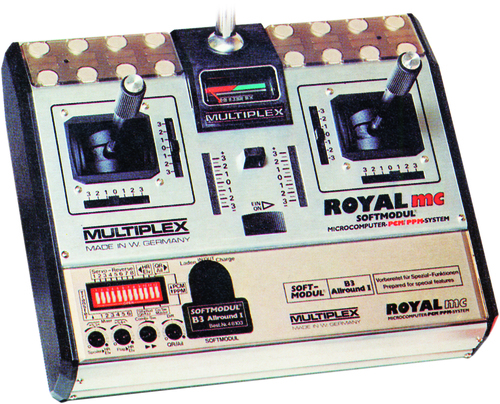 Introduction of the PROFI mc 3030. the MULTIPLEX RC classic par excellence.
Special features:
Freely programmable RC system via keyboard and display.
Up to 30 model memories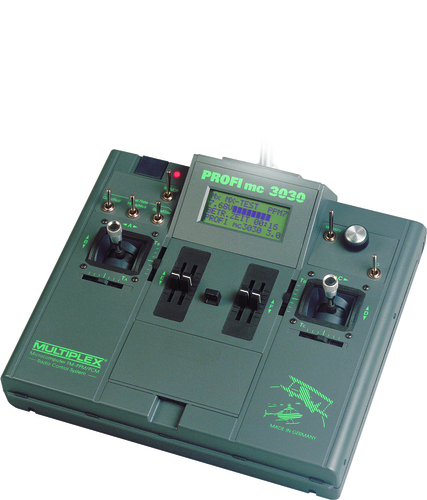 MC servos - the first digital servos in the world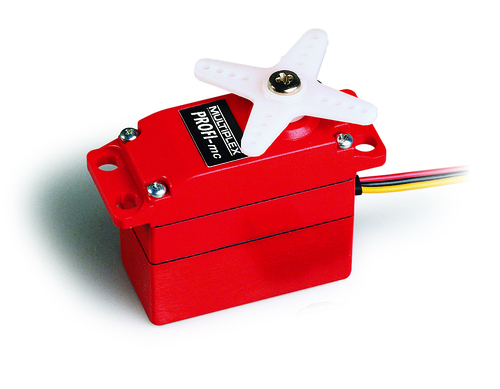 Jumbo mc servo Microprocessor-controlled large servo for large models
Was even used by NASA, for example in the Helios project.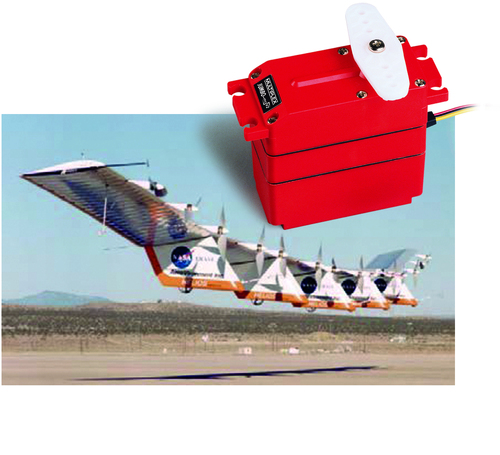 Presentation of the PROFI mc 4000 with "x" model memories and a wide range of mixing possibilities. Still in use today on some courses
Special features:
New, open programming system. All functions can be mixed completely freely with all functions. Cascading mixers can be set up.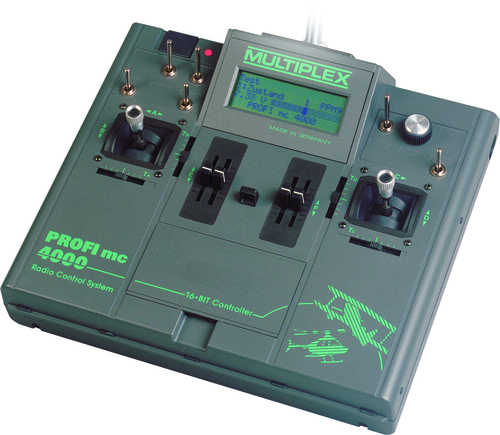 Einstein, the 5-channel receiver servo unit, suitable for almost all model aircraft.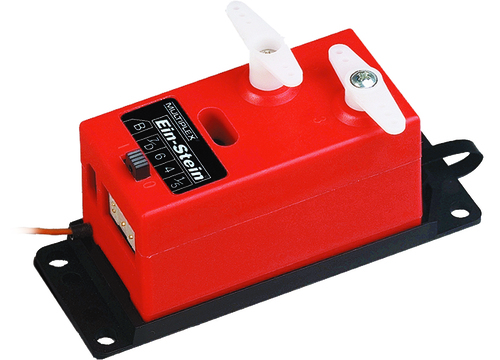 PROFI Car
Special features:
consistent ergonomics
5-channel system, 40 MHz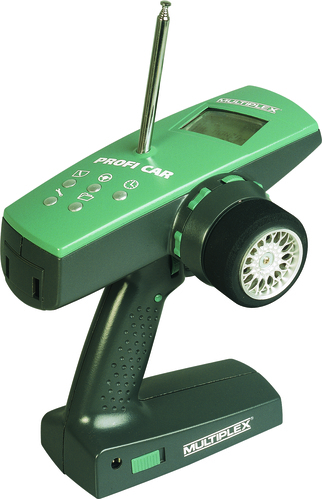 Introducing the ROYAL evo. The fusion of design and function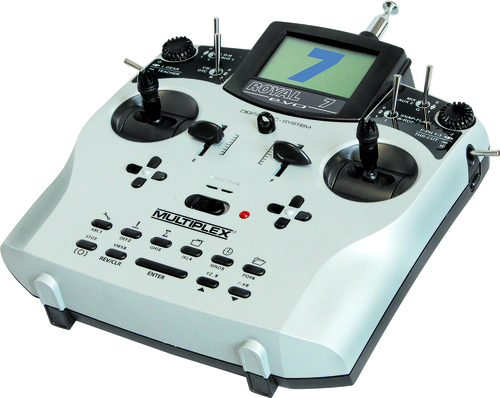 Introduction of M-LINK. The 2.4 GHz transmission system with telemetry function. First transmission system with return channel to the transmitter.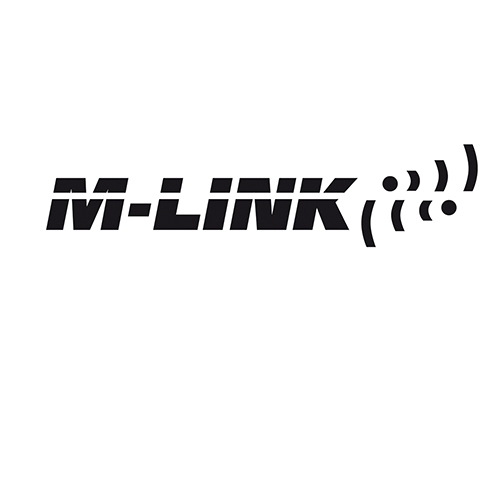 SMART SX, automatic model recognition through the ID system.
PROFI TX, the pinnacle of MPX RC technology.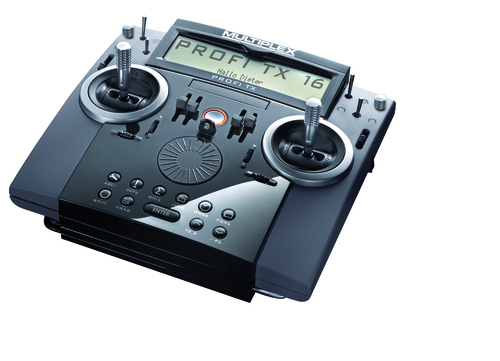 HITEC D-Series servos offer the highest servo travel resolution currently available on the market.
The finest response behaviour and programming options are realised thanks to the latest technology.
realised.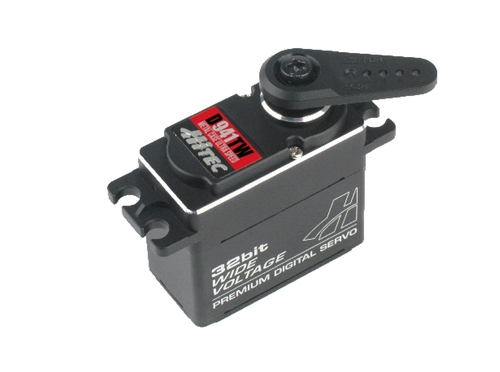 Cockpit SX 7/9, with TFT touch display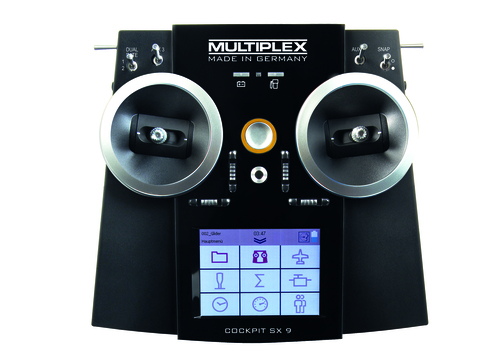 WingStabi, freely programmable 3-axis gyro system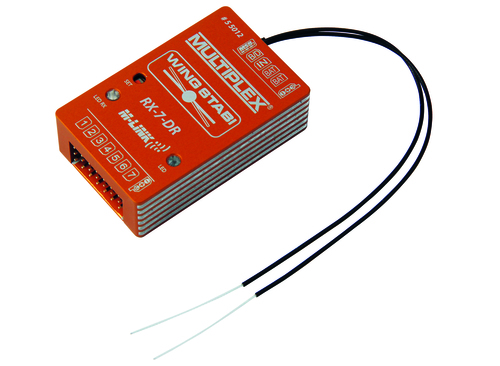 COCKPIT SX 12, with control via motion sensors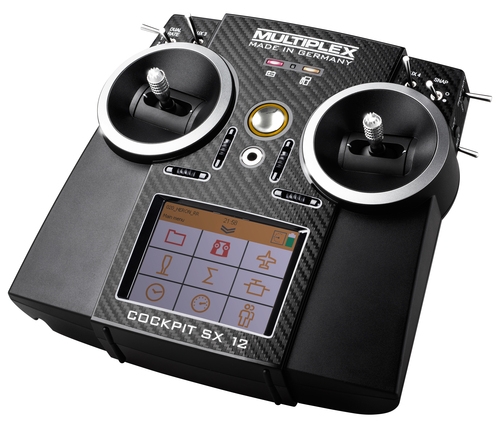 Cooperation with Powerbox-Systems, CORE-M-LINK
Models
Launch of the ALPHA series.
Special features:
High performance glider with GRP hull
Ribbed wings
Wingspan 2.80 m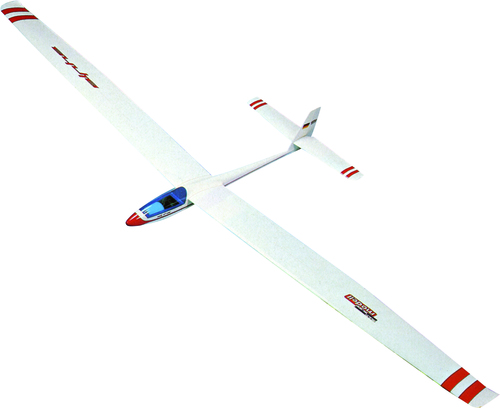 Filius - the RC beginner model of its time

Special features:
Beginner glider with wooden fuselage, Jedelski wings
wingspan 1,80 m
Functions: Elevator, rudder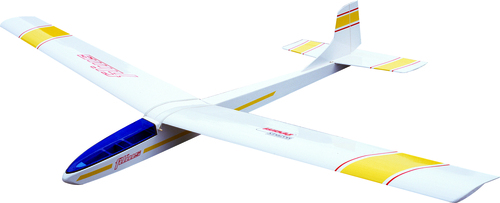 E1, the entry into electric flying. One of the very first electric gliders.
Developed by Helmut Schenk.

Special features:
Pressurised drive with 2 E-motors and folding propellers.
Wingspan 2.20 m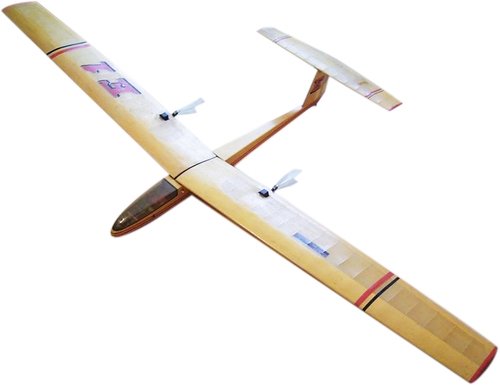 Super-alpha

Special features:
First large sailplane with GRP fuselage, ribbed wings
wingspan 3,50 m
Functions: Rudder, aileron and elevator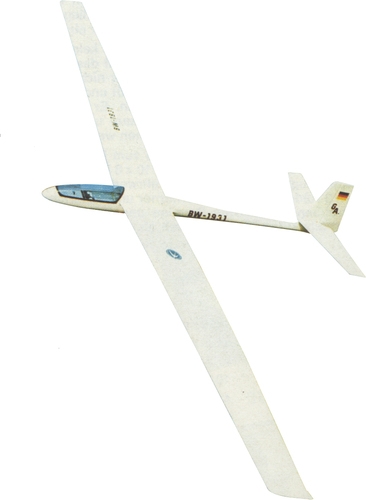 Flamingo, a highlight in GRP/Balsa construction

Special features:
GRP fuselage
ribs/ balsa construction -surfaces fully planked
span 2,20 m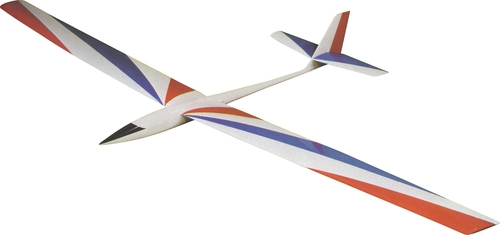 Big-LIFT the workhorse.

Special features:
Sail towing model - initially with piggyback attachment for sail models.
wingspan 2,22 m
Engines from 10 ccm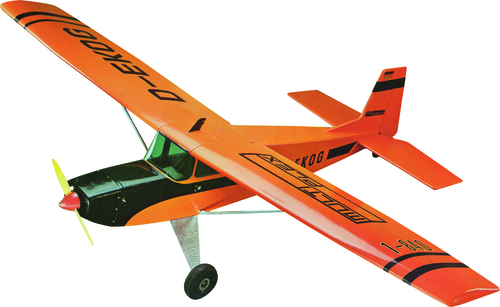 Alpina - A legend among model large sailplanes

Special features:
GRP fuselage
Sandwich wings with abachi planking
Wingspan 4,00 m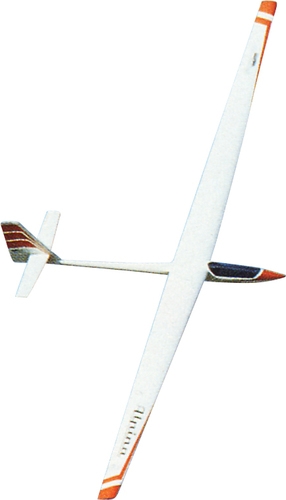 Hai - first electric racing boat from the MULTIPLEX-development

Length: 70 cm, drive motor 550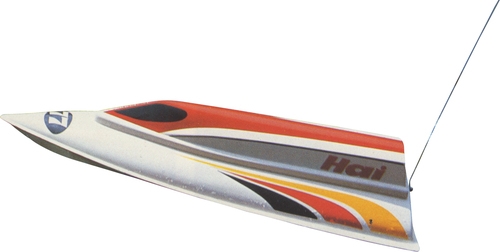 Amphi - an amphibious vehicle with electric drive

Special features:
Length: 48 cm
PERMAX 60 motor for drive and propeller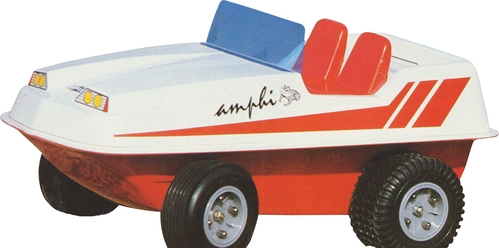 Smiley, the first MPX model with surfaces made of particle foam without planking

Teddy, entry-level electric glider with pusher motor. The predecessor of the EasyStar.

Special features:
EPS fuselage and wings
wingspan 1,25 m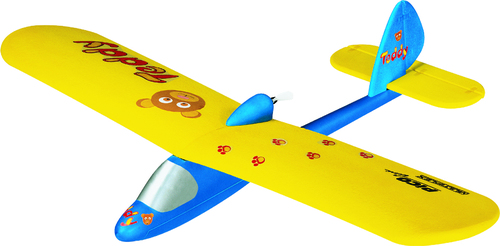 EasyStar I, the most successful and most copied beginner glider with pusher motor. First model made of ELAPOR.

Special features:
ELAPOR fuselage and wings
Wingspan 1,37 m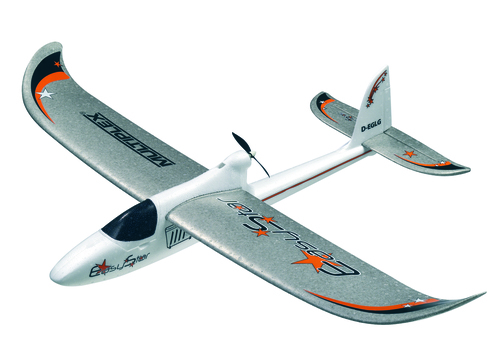 FunJet ULTRA, with a top speed of over 200 km/h as standard.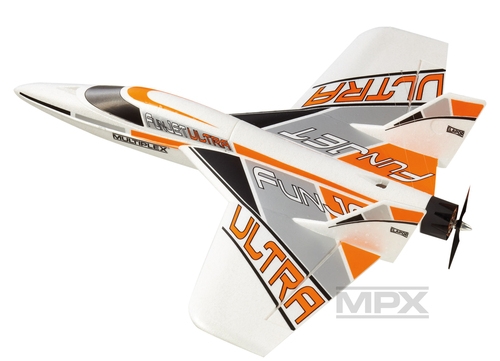 EasyStar II - the "learning device" for model pilots of the time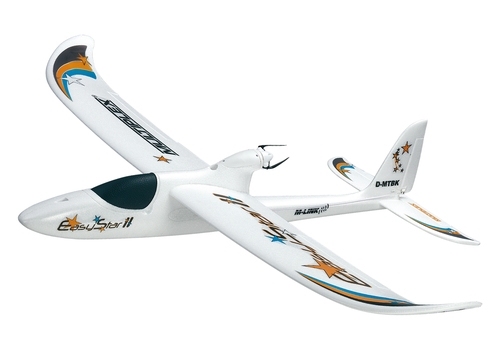 FUNRAY, the beginning of a new era of ELAPOR models.

Special features:
Hybrid construction of carbon fibre, stainless steel, aluminium, plastic and ELAPOR®.

FunCub XL "multifunctional high-wing aerobatic aerobatic fun plane" with 1.70 cm wingspan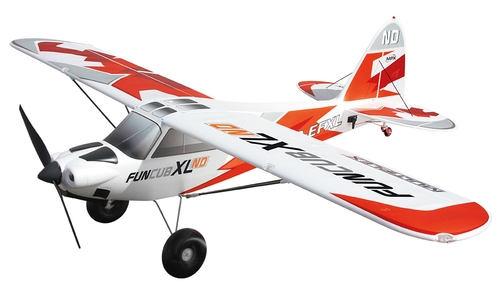 Lentus, the most powerful 3-metre glider made of ELAPOR® to date